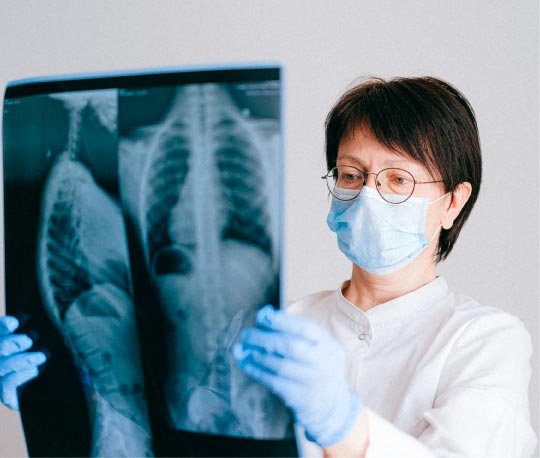 Abu Dhabi is a global leader in healthcare services and innovations. It is a hub for research and scientific study and it is home to some of the best hospitals in the UAE. This includes Cleveland Clinic Abu Dhabi which is recognised in the World's Best Hospitals Index 2022 as the top hospital in the country. Compiled by Newsweek and Statista Inc, the study evaluates the operations of more than 2,200 hospitals from 27 countries across the world. (https://www.newsweek.com/worlds-best-hospitals-2022 )
Market size
Providing world-class healthcare is a key strategic pillar of the National Agenda in line with Vision 21 (https://www.vision2021.ae/en/national-agenda-2021/list/world-class-circle) and Abu Dhabi's Economic Vision 2030 . As such, the UAE government has allocated AED 4.9 billion (8.4 percent of the total budget) to healthcare and community protection in the federal budget for 2022-2026 (About-Abu-Dhabi)
Abu Dhabi Healthcare In Numbers:
8900+

Inpatient Beds

770+

Clinics

65+

Hospitals

95+

Pharmacies Operating In The Emirate

1520+

Medical Centres
The healthcare ecosystem in Abu Dhabi:
The healthcare system in the UAE is consists of a comprehensive public service funded by the government and a rapidly developing private system.
The Ministry of Health and Prevention (https://mohap.gov.ae/en/) is the federal health authority responsible for providing healthcare services.
The Department of Health – Abu Dhabi (https://www.doh.gov.ae/en/) is the body that shapes the regulatory framework for the health system, inspects against regulations, enforces standards, and encourages the adoption of world–class, best practices, and performance targets by all healthcare service providers in the emirate.
Abu Dhabi Health Services Company (SEHA) (put link: https://www.seha.ae/) is the largest healthcare service provider in the UAE. 'SEHA' is a translation of the Arabic word for 'health.' SEHA is an independent, public joint-stock company created to manage and develop public hospitals and clinics in Abu Dhabi.
SEHA operates 12 hospitals with 2,644 beds, more than 60 ambulatory care, family care and urgent care centres and 2 blood banks. Its facilities accommodate 100,000 inpatients annually and conducts 41,000 surgeries, as well as treating more than five million outpatients. SEHA is one of the largest integrated healthcare providers in the Middle East with more than 18,000 doctors, nurses, ancillary care, and administrative personnel.
Investment environment
Abu Dhabi's population shifts, wealth, and growing focus on preventive care and new technologies, are all driving investment in the city's healthcare sector. The UAE healthcare sector attracted foreign direct investments amounting to USD 784 million between August 2016 and August 2021. (https://www.investemirates.ae/en/health-care )
Health insurance is mandatory for all citizens and residents. (https://u.ae/en/information-and-services/health-and-fitness/health-insurance)
There are currently around 60 health insurers in the UAE.
Abu Dhabi has attracted several leading international healthcare organisations, including the Mayo Clinic (a joint venture with the Abu Dhabi Health Services Company (SEHA)) Cleveland Clinic, John Hopkins Medicine (at Tawam Hospital in Al Ain) as well as investing heavily in world-class research facilities.
Priority fields in the Healthcare sector:
Healthcare facilities and services
Medical technology and equipment
Medical insurance and services
Pharmaceuticals and biotechnology
Medical research
Innovation in healthcare
Abu Dhabi has implemented new, cutting-edge technologies including telemedicine, digitisation of health records, intelligent genomic medicine, AI and 3D printing for complex surgeries. The emirate's hospitals and clinics boast world-class medical devices and equipment and several initiatives have been unveiled to encourage innovation in the medical field.
In 2019, the Department of Health Abu Dhabi launched the Genome Program (https://www.doh.gov.ae/en/news/Department-Of-Health-unveils-worlds-most-comprehensive-Genome-Program), a national project to improve health and wellbeing using AI.
In the same year, the Department of Health Abu Dhabi, presented its Artificial Intelligence, AI, Lab (https://www.doh.gov.ae/en/ailab) The first-of-its-kind initiative by a healthcare regulator in the region, the AI Lab is dedicated to developing healthcare solutions through emerging technologies including blockchain, genomics, predictive analytics, and the Internet of Medical Things.
Healthcare and COVID-19 response
The UAE's healthcare sector was put in the global spotlight during the COVID-19 pandemic due to the country's successful vaccination programme and swift response to restrict the spread of the virus.
The UAE was the first Arab nation to manufacture a Covid-19 vaccine. https://www.reuters.com/world/middle-east/new-abu-dhabi-plant-manufacture-covid-19-vaccine-chinas-sinopharm-2021-03-29/ Hayat-Vax (Hayat — meaning 'life' in Arabic) was a collaboration between China's Sinopharm and Abu Dhabi-based healthtech company, G42 Healthcare. The vaccine was manufactured in a factory in the capital's industrial zone KIZAD, https://www.kizad.ae/outstanding-access-to-markets/ with a production capacity of 200 million doses per annum.
Abu Dhabi and the rest of the UAE implemented one of the most efficient vaccination programmes in the world. As of June 2021, more than 80 percent of the country's eligible population had been vaccinated. http://usuaebusiness.org/ Today, the UAE has achieved its 100 percent COVID-19 vaccination target. https://english.alarabiya.net/coronavirus/2022/06/02/UAE-achieves-100-percent-COVID-vaccination-target-Report
As well as an efficient vaccination programme, Abu Dhabi already had an advanced and established health care system when the Covid-19 pandemic struck. The emirate entered the pandemic with the highest number of hospital beds in the UAE (6,360 beds) https://oxfordbusinessgroup.com/ Innovation in smart solutions such as the Al Hosn app and chatbot service 'Virtual Doctor for COVID-19', saw the UAE emerge as a regional leader in testing and tracing technology.
Recognising that COVID-19 is a global challenge, the Department of Health Abu Dhabi formed HOPE consortium (https://hopeconsortium.com/), a complete supply chain solution to facilitate global vaccine distribution efforts. As of July 2021, the UAE sent a total of 2,154 tonnes of medical aid, ventilators, screening equipment, personal protection equipment and testing kits to 135 countries around the world (https://u.ae/en/information-and-services/justice-safety-and-the-law/handling-the-covid-19-outbreak/humanitarian-efforts)
In 2021, Abu Dhabi topped the list of the world's leading cities for their response to the COVID-19 pandemic, according to the London-based analytics consortium, Deep Knowledge Group (DKG). (https://www.mediaoffice.abudhabi/en/health/abu-dhabi-maintains-its-lead-global-ranking-for-pandemic-response/) The report focused on five main categories, including government efficiency, economic resilience, the efficiency of the quarantine system, healthcare management and vaccination rates.
Medical tourism
It is forecast that the UAE's medical tourism revenues will touch AED 19 billion by 2023. https://gulfbusiness.com/special-report-why-uae-has-taken-centre-stage-in-the-healthcare-space/ Abu Dhabi has risen to become one of the top 10 medical tourism destinations in the world, according to the Medical Tourism Index 2021 (https://www.medicaltourism.com/) The major factors that drive medical tourism growth in a destination include: a country's economy, healthcare costs, and quality of care. The Index ranked Abu Dhabi in the Top 10 due to its world-class hospitals and international doctors across several specialities. https://www.magazine.medicaltourism.com/article/top-10-medical-tourism-destinations-world
In 2019, the emirate launched the Abu Dhabi Medical Tourism e-portal (https://www.health.abudhabi.ae/en/news/news_7/) that provides international patients with details of all the medical offerings and healthcare facilities in the city. Prospective patients can also access medical tourism insurance packages as well as other tourist services such as hotel bookings, transportation, and recreational activities via the e-portal.
Pharmaceuticals and Biotechnology
Abu Dhabi has an active, emerging biotechnology sector, including supportive, well-equipped universities with talent in the fields of biotechnology and genetic engineering.
In January 2020, the Abu Dhabi government developed an AED 200 million fund to enhance biotechnology for precision medicine, food security, and sustainable energy production. ASPIRE , the technology program management arm of Abu Dhabi's Advanced Technology Research Council (ATRC) (https://www.atrc.ae/) announced that it is funding three Virtual Research Institutes (VRIs) in Abu Dhabi Universities. (https://www.wam.ae/en/details/1395303010693)
The UAE's pharmaceutical market is rapidly developing to meet the evolving needs of a growing population. The market is expected to be valued at USD 4.7 billion by 2025 (https://assets.website-files.com/61820dbf93b6572c197e5eb3) It is expected to grow by 27 percent between 2021 and 2025. The number of manufacturing units in the UAE has reached 23 in 2021, up from four in 2010, with 14 producing medicines, four manufacturing medical devices and two focused on disinfectant solutions. (https://www.thenationalnews.com/business/2022/02/23/ )
The UAE has historically imported around 80 percent of its pharmaceutical product requirements from abroad. But the country has been investing heavily in boosting its domestic manufacturing capabilities and is focusing on producing a wide range of pharmaceutical products locally. Currently, there are more than 2,500 medicines produced locally. The country plans to grow its pharmaceutical export market to about USD 297 million by 2025, up 15 percent from 2021.(https://www.thenationalnews.com/business/2022/02/23/)
The industry has become a priority investment area for the government as the emirate becomes a regional pharmaceutical centre. Abu Dhabi's Mubadala Investment Company (https://www.mubadala.com/) joined forces with Group 42 - an AI and cloud computing company (https://g42.ai/) in 2022 to establish a biopharmaceutical manufacturing campus in the capital (https://gulfbusiness.com/mubadala-g42-to-set-up-biopharma-manufacturing-campus-in-abu-dhabi/) The campus will tap into global vaccine and therapeutic products to strengthen regional supply chains and drive the country's diversification and economic growth agenda.
In a bid to achieve self-sufficiency and build knowledge and expertise, Abu Dhabi continues to attract international pharmaceutical companies to set up in the region. Currently, 11 pharmaceutical multinationals operate in the UAE, including Johnson & Johnson, AstraZeneca, Novartis, Roche, Pfizer, GSK and Sanofi. Companies highlight the strategic location and robust logistics infrastructure of the country, as well as easy access to regional markets, as major factors in why they choose the UAE.