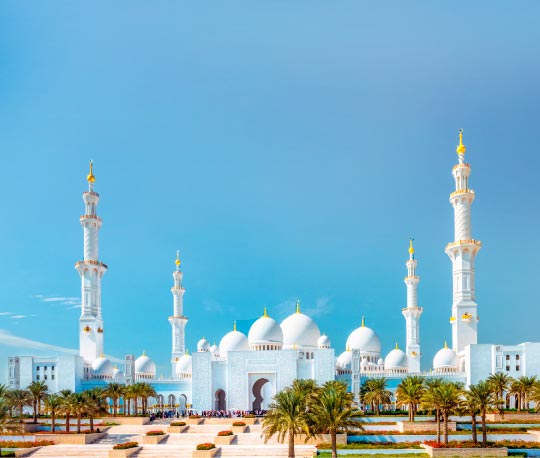 Situated on the Arabian Gulf coast, Abu Dhabi is the capital of the United Arab Emirates. With a rich history dating back to 6000 B.C, Abu Dhabi's past reveals a place where ambition and vision rule in equal measure. Thanks to the foresight and legacy of the late Sheikh Zayed bin Sultan Al Nahyan, Father of the Nation, who built a country on the principles of cohesion, tolerance, peace and the promise of a better future, Abu Dhabi is the realisation of a dream to destiny.
Known for pearl diving before the discovery of oil, the emirate's entrepreneurial spirit kick-started a massive architectural and business boom, and the sands of the Arabian Desert have given way to reveal a thriving, multi-cultural society with global appeal.
Today, the emirate has a highly diversified economy, a hub for tourism, luxury brands and finance, and home to a barrage of iconic buildings and cultural destinations.
Abu Dhabi continues to have big ambition; the UAE's new Centennial 2071 plan is a long-term vision that extends for five decades after 2021 and forms a clear roadmap to make the UAE the best country in the world by continually striving for inclusivity and stability, innovation, and human development, the aim is to ensure sustainability for future generations.