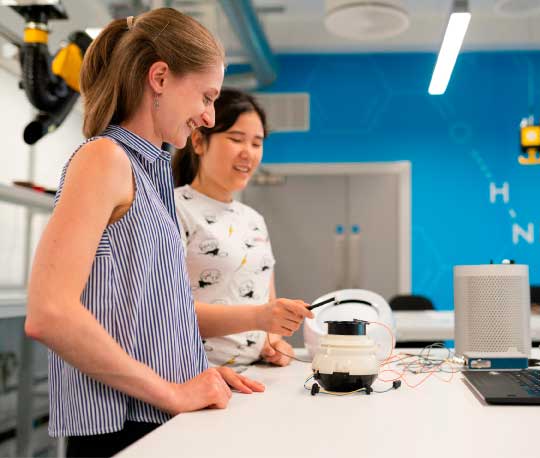 With a culture of tolerance, innovation and ambition, Abu Dhabi is one of the most diverse and exciting destinations in the world. As a result of its quality infrastructure, healthy employment market, and tax-free income policy, it is a place that change-makers, trailblazers, thought leaders and entrepreneurs call home.
As the capital of the UAE, Abu Dhabi is recognized as an international hub for commerce and culture, progressive in outlook and welcoming to all. It is the fifth most popular city in the world for expats to work, according to research conducted by Boston Consulting Group (BCG) and Bayt.com (BCG, 2021). Holding the title of the world's safest city for five consecutive years (Numbeo's Quality of Life Index), the emirate offers a secure and unparalleled quality of life.
A global destination and economic hub at the crossroads of three continents, Abu Dhabi is ideally positioned for expat living. Etihad Airways links six continents and 76 global destinations in 49 countries worldwide (Stastica, 2022), making travel to and from home countries easy and providing a base for international adventures.
Abu Dhabi enjoys a strategic position connecting the world's fastest growing economies. Its accessible geographic location means that 80 percent of the world's population is reachable within an 8-hour flight.
The UAE invests approximately USD 3 billion every year in innovation as part of its drive for a diversified and flexible knowledge-based economy. By investing in education, talent, research, and sustainable solutions, Abu Dhabi has heightened its appeal on the world stage. With a GDP per capita in the top ten globally (World Bank, n.d.), the emirate has a stable and rapidly growing economy that is on track to grow 3-4% over the next four years (Statistica, n.d.).
For many professionals seeking to put their career on a definitive upward trajectory, living and working in Abu Dhabi is a place where they can thrive.
Abu Dhabi Insights
Capital city of the United Arab Emirates (UAE).
Located at the intersection of Europe, Asia and Africa.
GDP per capita in the top ten globally.
Voted the world's safest city in the world for the 5th consecutive year.
Multicultural society – over 2.2 million expatriates of more than 200 nationalities.
World-class education – home to the world's first AI university.
Sustainability – home to the first international organisation focused on renewable energy.
Diversity and inclusion – the first city in the Middle East to host the Special Olympics World Games Abu Dhabi 2019.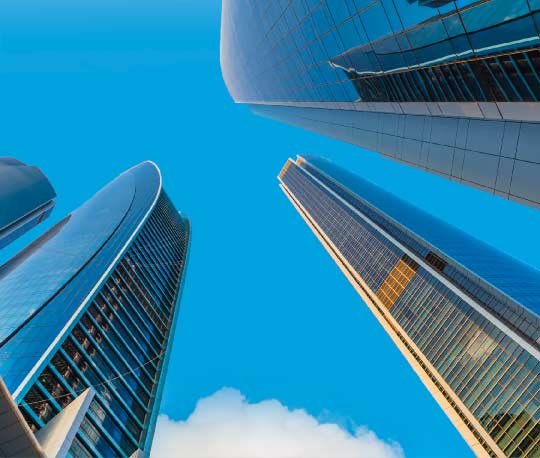 Vision 2030
The UAE's history is a journey of innovation and advancement. In just 50 years, rapid economic and social development has transformed the UAE into a modern, multicultural society with a highly productive and competitive economy. Seeking to ensure the continued success of the emirate's development, the Government of Abu Dhabi has set guidelines and priorities for the city's socio-economic progress.
In 2006, His Highness Sheikh Mohammed Bin Zayed Al Nahyan, the Crown Prince of Abu Dhabi and Deputy Supreme Commander of the UAE Armed Forces, announced a long-term economic plan for the emirate to not only safeguard its future, but diversify from the dominant oil and gas sector, and give a greater focus on knowledge-based industries.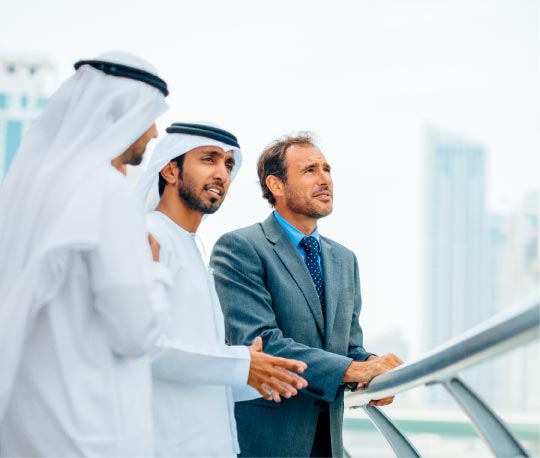 Vision 2030 has nine key focuses:
A large empowered private sector
A sustainable knowledge-based economy
An optimal, transparent regulatory environment
A continuation of strong and diverse international relationships
The optimisation of the emirate's resources
Premium education, healthcare, and infrastructure assets
Complete international and domestic security
Maintaining Abu Dhabi's values, cultures, and heritage
A significant and ongoing contribution to the federation of the UAE
For more information, visit Abu Dhabi Economic Vision 2030