A Happy, Tolerant & Inclusive Society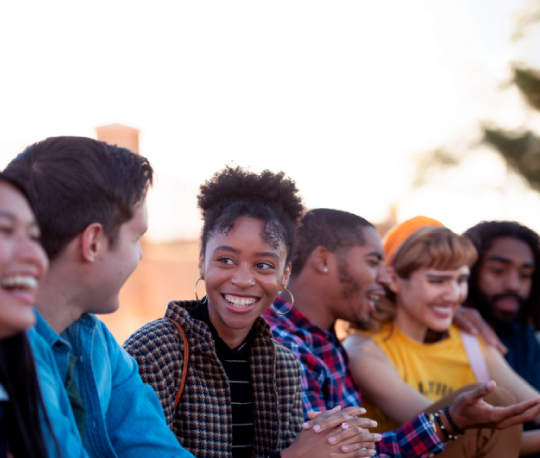 A people-centric city which invests in its citizens' happiness and wellbeing as earnestly as its economy and infrastructure, Abu Dhabi is a secure and inclusive place to live. The emirate ranks among the top destinations because of the quality of life and services offered (Living In Abu Dhabi) & it is voted as one of the best and safest places in the world for residents to live, work, and settle. Here is why:
Abu Dhabi is named the safest city in the world for the sixth consecutive year by Numbeo's Safety Index 2022 Along with safety, the poll also considers the purchasing power of the city's inhabitants, the levels of pollution, house price-to-income ratio and cost of living. The quality of healthcare, the time it takes to commute to work, and the climate also feature in the formula.
Abu Dhabi is ranked the most liveable city in the region for the second consecutive year, by Global Liveability Index 2021 The new position reflects the government's response to the challenges posed by the pandemic, especially in the health sector.
The UAE tops global ranking for women's safety. Visit global ranking The survey by Georgetown University revealed that the UAE holds the greatest percentage of women (98.5 percent) who feel safe in their communities worldwide.
The UAE is ranked fourth best place for expats to live and work by the HSBC Expat Explorer Report 2021. It also came fourth in the aspiring rank category, and eighth in terms of outlook and living.
The UAE is ranked 24th place in the UN-backed World Happiness Index 2022 & is also deemed the second happiest country in the GCC.
The UAE has its own Minister of Tolerance and Coexistence, and Minister of State for Happiness to ensure community happiness and positive wellbeing.(Living-in-Abu-Dhabi)
The new Abrahamic House on Saadiyat Island Abu Dhabi, brings together a mosque, church, and synagogue in one setting. Set to open this year, it will be a place for religious tolerance and education, bringing faiths together and promoting unity and inclusion. (Living-in-Abu-Dhabi)