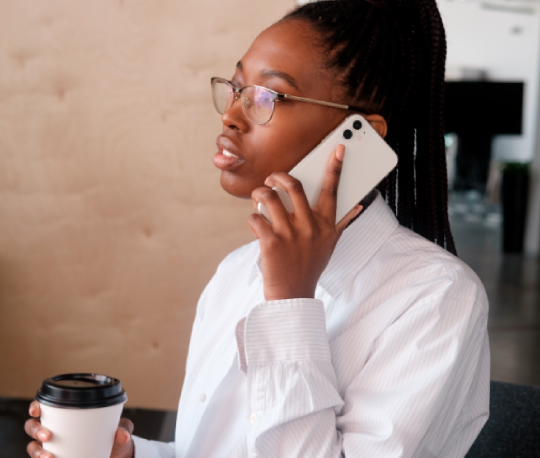 According to Global Media Insight Report in 2021, 99 per cent of the UAE's 10 million population are active internet users. This coincides with the fact that the UAE has constructed one of the region's most stable and technologically advanced telecommunications networks. There are currently two internet providers in the UAE; Etisalat and du. Both companies have a set of optical fibre services, including a digital network. Furthermore, according to Etisalat, Abu Dhabi has the highest speed fibre optic on the planet. Access to the internet is widely accessible as many hotels, restaurants, coffee shops, and even shopping malls have access to free WiFi.
Rates vary across the different internet providers and ultimately depend on the package you choose. Long-term commitments (at least a 12 month contract) usually waive deposit and installation fees. Packages for the home include internet, TV and telephone. To set up internet connectivity for your home, visit du or Etisalat

Censorship in the UAE

Some websites and internet content are censored in the UAE as all web pages go through the Emirates Proxy. Some content is blocked on the basis of being offensive regarding religions, morals and the government. All VoIP services (such as Skype, Viber, WhatsApp and Facebook video calling) are prohibited as well. Zoom and Microsoft Teams are allowed in the UAE as they are used widely within the business and education sectors.

It is important to respect the laws and internet regulations set forth by the UAE government. Please note that all of the following is strongly discouraged:

Viewing blocked content
Identity theft practices such as impersonation, fraud and phishing
Insult, slander and defamation or cyberbullying
Invasion of privacy
Posting other people's medical records
Creating, sharing or distributing content that seeks to attack or overthrow the government
Creating, sharking or distributing fake news about the UAE government and economy
Posting illegal substances
Publishing racial or religious contempt of others
Selling illicit items and services
Gambling
Solicitations such as donations and cash of any kind

You can use any mobile phone in the UAE provided that it is GSM compatible and not locked by a specific carrier. Consequently, you can switch to a UAE-based provider by simply putting a new SIM card into your device. There are two major network operators with retail stores throughout the UAE; etisalat and du. Both providers have also launched virtual networks, whereby everything is done online.

du launched the Virgin Mobile UAE app where everything – choosing a number, registering for a SIM card – is done through the app. Etisalat soon followed with its launch of Swyp, offering most of the same services on their virtual network. Whether you are looking for a prepaid or monthly plan, there is an option for you. However, coverage may vary, so it is always good to ask colleagues and neighbours which carrier has a better network for their needs and location.

Visitor and Tourist SIM

You can get connected as soon as you land in Abu Dhabi with SIM card packages for visitors and tourists. The Etisalat Visitor Line offers several different prepaid packages to choose from based on your needs. du and Virgin Mobile UAE offer The Tourist SIM, which can be collected from a customer service desk once you arrive at the airport. Visitor and tourist SIMS can also be obtained at du and Etisalat locations around the Emirate using your passport or GCC ID. Those with valid Emirates IDs cannot avail this offer

Prepaid vs Post-paid

You can purchase a prepaid SIM card from any of the service providers and pay upfront for data and/or minutes. You can purchase only the service you need such as international calling, data, text, social sharing for example, without the hassle of a contract. Prepaid SIMs offer tons of add-ons and the ability to customise your plan but the downside is that you pay a little bit more for that convenience.

Postpaid plans come with a contract that locks you in for a specified period (usually one or two years) and require you to pay a termination fee in the event you want to stop the service. The process to secure a mobile SIM with a contract is simple and easy but it requires you to have an Emirates ID.
More About Living In Abu Dhabi