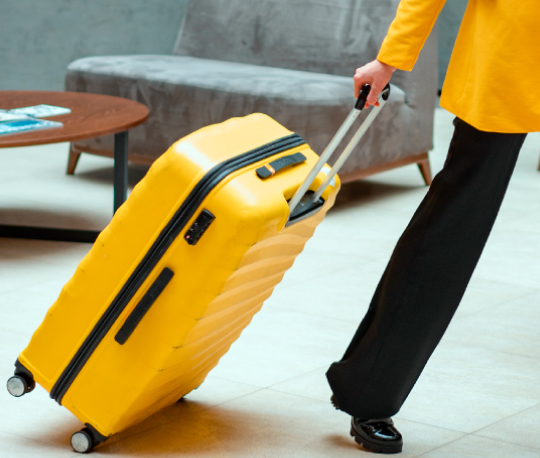 Abu Dhabi is an ideal place to live, work and play. With so much to see and experience around the Emirate, you will never want to leave but if you are in need of a quick jaunt, there are spectacular places within a three-hour radius. Dubai is just over an hour drive north of the city while Fujairah and Ras Al Khaimah are about three hours drive. Plus, the world's biggest sand desert is just 142 miles from the city. Reasonable road trips to other Emirates along with affordable flights to nearby countries takes leisure in Abu Dhabi above and beyond expectation.
Dubai

Dubai is one of the most cosmopolitan cities in the world and it is just an hour drive north from Abu Dhabi. The Emirate offers an unforgettable experience, whether it is by the banks of the Creek, or at the top of the Burj Khalifa, the world's tallest building, Dubai lives and breathes a sense of possibility and innovation. And with an unparalleled coastline, beautiful desert, magnificent cityscapes, theme parks and some of the best shopping in the world, a trip to Dubai tops the bucket list for many Abu Dhabi residents.

Sharjah

Sharjah boasts some of the country's best galleries and museums, and was named the Capital of Islamic Culture in 2014. Home to an incredible heritage area, a visit here is not complete without venturing to the Mleiha Archaeological Site (about 45 minutes out of town), where you can learn about the region's ancient Bedouin culture. The Sharjah Museum is world-class and the Sharjah Light Festival a good event to note if you're in the Emirate in February. Al Mamzar Beach Park is divided into five beaches and has three pools, multiple playgrounds, picnic areas, and a multitude of palm trees - a place that families love.

Ras Al Khaimah

Ras Al Khaimah (RAK) is the northernmost Emirate that can be reached by car in about two-and-a-half hours. Home to the country's tallest mountain, Jebel Jais, which is part of the Hajar mountain range and where adventure-seekers can now launch themselves off the world's longest zipline (which stretches 2.8kms and runs at speeds of 120km an hour) Ras Al Khaimah is a popular road trip destination. RAK is also renowned for its traditional sites, including Al Jazira Al Hamra village and Dhayah Fort, which was built in the 18th century and is the highest hilltop fort in the UAE, today providing visitors 360-degree vistas of the city. The Waldorf Astoria Ras al Khaimah beachfront resort and the Double-Tree by Hilton at Al Hamra Beach are ideal places for a little rest and relaxation in Ras Al Khaimah.

Fujairah

Fujairah has plenty of historic appeal. It is home to the oldest functioning mosque in the UAE—Al Bidiyah, sometimes referred to as the Ottoman Mosque. It has an unusual multi-domed structure and dates back to the 15th century. Visitors are welcome inside, but must wear appropriate clothing (abayas are available). Other notable attractions include Fujairah Heritage Village, Fujairah Museum and Fort, and the Emirate's Grand Sheikh Zayed Mosque. You can also take in some fun in the sun at Intercontinental Fujairah Resort on Al Aqah Beach.

Al Ain

Al Ain is often referred to as the 'Garden City', thanks to its palm groves and natural springs. It is just a two-hour drive from Abu Dhabi and boasts more than 30 gardens and parks. Popular attractions include Jebel Hafeet, the mountain that stands guard over the city and stretches to the border of Oman. From its 4,000-foot-high summit, you can take in incredible views of the city below, while burial chambers that date back 5,000 years lie at the foot of the mountain. The Al Ain Oasis, the 32,000-acre oasis featuring an educational Eco-Centre and a number of shaded walkways through its 147,000 odd date palms, is another city gem. Al Ain Zoo and Al Ain Palace Museum are also notable places to visit.

Al Wathba

Al Wathba gives you a true sense of Emirati heritage with a camel race track that comes alive on the weekends. There is a small souk nearby that sells camel blankets and other racing gear, and if you drive around, there are plenty of camel farms and camel caravans heading to and from the track. Al Wathba Wetland Reserve is a half-an-hour drive from the track, and the 1.9-square-mile area is home to a good-sized flamingo population, which migrates during the winter months, a bird hide, sitting areas, and various walking paths. Jumeirah Al Wathba Desert Resort & Spa, brings a little lux to this road trip with pool and spa packages on offer.

If you are in need of a complete change of scenery, you can travel to nearby countries effortlessly through two major airports Abu Dhabi International Airport and Dubai International Airport. Some of the most interesting and breath-taking locations in the world are less than a four-hour flight away including Addis Ababa, the capital of Ethiopia; destinations throughout the Middle East, much of India, Nepal and Sri Lanka: Turkey: Greece and so much more. Abu Dhabi residents are known for making the most of their holidays, hopping on a short flight for a long weekend getaway.
More About Living In Abu Dhabi